Workshop Leader
Scott has done workshops all over BC, in the Yukon, Alberta, Nova Scotia, Utah, Alaska, and throughout the Pacific Northwest. Seminars are customized for each band's requirements including:
writing & teaching band material
understanding a judge's perspective
developing proper hand techniques
Drum Corps Instructor  
Scott is a drum line instructor for the RMM Pipe Band. He also teaches some
of the members privately. To read about their recent success at the World
Championships, click here.
Scott currently instructs: RMM grade 3, 4, 5 and beginners and formerly:
Vancouver Ladies PB  ('80 Gr3 World Champs)
Delta Police PB
Seaforth Highlanders PB
Utah PB
Kamloops Pipe Band
Vernon Army Cadet Summer Training Camp
For a sample drag worksheet, click here:  

Drag Rudiments 
Worksheet
 "Scott is one of our most experienced and valued instructors for the Robert Malcolm Memorial Pipe Band. He brings many years of impressive experience as a professional performer, competitor and teacher. We are delighted to have him teaching for us and can easily see and hear the difference that he has made in many of our youngsters." – Jack Lee, SFU Pipe Band, Director- RMM Pipe Band
"Scott is a valued teacher in the Simon Fraser University Pipe Band organization, working with our young learners in the Robert Mal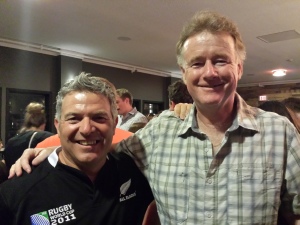 colm Memorial Pipe Bands. He is a World Champion Pipe Band drummer. His attention to detail in theory and practical application is second to none. Scott's extensive drumming and teaching experience means that these youngsters develop a great understanding of the fundamentals of pipe band drumming, paving the way for them to become very successful drummers themselves."
– Reid Maxwell, Lead Drummer SFU Pipe Band, Head Drum Intructor RMM Pipe Band
Private Teacher
Available for all levels:
improve your reading
improve your technique
prepare for solo competition
get support with band material
40 years teaching experience
Skype Lessons Available
If you live outside the Metro Vancouver area – no problem. I have many students now that take their lessons via Skype. They are easy to set up and a Skype account is free.
Competition Judge
As a BCPA Certified "A" Judge, Scott has judged at highland games all over BC as well as in…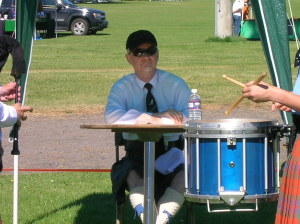 Alberta
Yukon
Alaska
Washington
Oregon
California
New Brunswick
Colorado
As a player: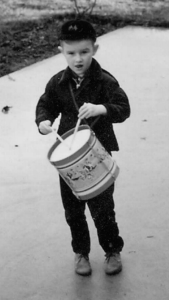 Scott has played:
First in the White Spot Pipe Band (1969-1973)
1973 – 1990 Former member of Triumph Street Pipe Band (1979 Gr 1 World Championship Drum Corps)
Lead drummer of Triumph Street Pipe Band 1981-1990
Lead drummer, Abbotsford Police Pipe Band (Gr 1)
Long time Successful Solo Competitor